East High School


Class Of 1970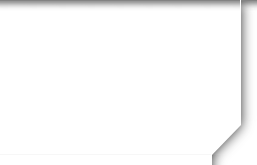 Doug Woolley
Profile Updated:
September 28, 2017
| | |
| --- | --- |
| Residing In: | Sandy, UT USA |
| | |
| --- | --- |
| Spouse/Partner: | Elizabeth (Betsy) Woolley (Deceased 08-13-13) |
| | |
| --- | --- |
| Occupation: | Retired 1998, Fairbanks City Police Department |
Children:
MEMBERS: LOG IN

Email
psiaak@gmail.com
Who was your favorite East High teacher? Why?
Mr. Evan Dyreng. He gave me the ability of being able to identify the rocks rioters were throwing at us, the police, during the Fairbanks Pipeline riots of 1975.
School Story:
Ted Barnes "Bleacher Bums" sitting behind Principal Richards at a football game. No one was watching the game instead were taking bets on how many times Mr. Richard's left to right hair sprayed comb-over would rise and fall like a trap door in the very stiff wind that was blowing from right to left. I think half the student body was watching Mr. Richards, not the game.
What was the most fun you had recently?
Last weekend (June 5th-6th) I spent the better part of 24 hours walking with my wife who was involved in "Relay for Life", a fund raiser for the American Cancer Society. Betsy is a cancer "Survivor" herself and raised over $1,000.00 for her efforts. OK I had to take a well deserved timeout after the first nine hours of the 24 hour walk but made it back in time to watch Betsy finish the 24 hour walk and this was AFTER PUTTING IN A FULL NINE HOUR DAY AT HER OFFICE!
"Super Betsy" is now working with "Teams in Training", another American Cancer Society fund raiser specifically for blood cancers. Betsy has dedicated this event to my niece Heather Nicole Eddington who died 3 days shy of her 5th birthday from leukemia. The final test will be this September when Betsy will run The Fairbanks Equinox Marathon, one of the most difficult marathons ever organized. (http://www.equinoxmarathon.org/) The trail (that could be everything from dust to snow/ice) will take all up and over a mountain and through the surrounding woods just outside of Fairbanks.
If you would like to make a tax deductible contribution to Betsy's endeavor please click on:
http://pages.teamintraining.org/wa/equinox10/bwoolley
Any and all contributions will be appreciated and will assist in the cure of this hideous disease.
What would you do over since high school (on the lighter side)?
I wouldn't vote for Nixon again.
How have your priorities changed in the past 10 years?
Don't take anything or anyone for granted. Life is very fragile and should be lived to it's fullest. Never be afraid of telling someone you love them.
Who would you like to meet for lunch?
Ben Franklin, Jimmy Doolittle, Warren Miller, Julia Child, Bill Cosby, Edwin Dilworth Woolley Jr. (My Great Grandfather)
What is the most important thing you have learrned since 1970?
Being able to keep a sense of humor in the darkest of times.
What is a goal for the next 10 years
It would be nice to retain a pulse.