East High School


Class Of 1970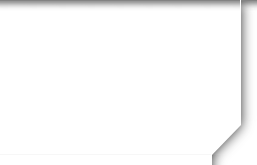 Kim Julian
Profile Updated:
April 9, 2020
| | |
| --- | --- |
| Residing In: | St. George, UT USA |
| | |
| --- | --- |
| Occupation: | Real estate broker |
Children:
Scott 1977, Todd 1979, Becca 1982, Kevin 1987
step kids: Jason 1976, Keith 1979, Jesse & Demarie More…

1988 twins
Yes! Attending Reunion
Who was your favorite East High teacher? Why?
Mrs Bowman and Mrs Funk from choir. I just loved them both. Maybe it was because I really couldn't sing worth beans, but they let me be in the choir anyway! I gained much confidence from them both.
School Story:
I think the whole flexible scheduling thing let me fool my parents......lots more golf and jeep climbing than I should have!
What was the most fun you had recently?
Trip to Monterey CA with my 2 youngest sons to visit my oldest son Scott.
Spent the weekend at an off grid cabin in the mountains above Big Sur then beach combed some of the most scenic coastline on the planet!
What would you do over since high school (on the lighter side)?
Huuummm, didn't know I could have a "do over"! Not sell my CA properties at a low point in the market. Probably buy a boat instead of ATVs; not refinance my house & loan money to a snake; not gamble with stock options. Save more $ for later years. I could go on and on.......!
How have your priorities changed in the past 10 years?
Spend more time with kids, grandkids, siblings, friends. I'm much more focused on getting out of debt asap & planning to serve a couple's mission.....ideally in Italy; but anywhere is fine too.
Who would you like to meet for lunch?
President Russell M. Nelson; former stake president
What is the most important thing you have learrned since 1970?
That God loves me no matter what, and that I need do the same to everyone I meet.
What is a goal for the next 10 years
Get totally out of debt and ready for a church mission.
Comments:
Mission to Italy 71-72', BYU 73'-74' no degree, moved to S. Calif. 75', married 76' 4 kids, moved to St. George 92', divorced 01', married Beth 02' & acquired 4 stepkids. Have 6 grandkids ages 3 to 18; 3 boys 3 girls! Most live in the St. George area near us. Realtor since 76' -- can't figure out how/why to retire, but having lots of fun! Just building a large gymnastics facility for my wife's business: Coral Peak Gymnastics. How do I get her to retire?!
Kim Julian
has a birthday today. New comment added.
Posted on: Dec 09, 2019 at 2:36 AM