East High School


Class Of 1970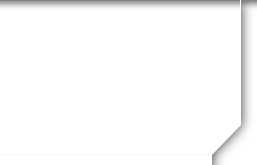 In Memory
Jackie Bolton
Dave Busath found this obituary and had 3 good reasons to believe it is our Jackie Bolton. If you know otherwise, please let us know.
Jackie Bolton 1952 ~ 2007 Mary Jacqueline Bolton passed away Tuesday, December 4th 2007 following a brief but valiant battle with cancer.Jackie was born October 01, 1952 to Johnny and Mildred Bolton in Salt Lake City, Utah. Jackie served the low income people of Utah while she was employed at the State of Utah as the multi-family housing program specialist. In 1990 she wrote the first grant in Utah that started the HOPWA program - Housing Opportunities for People with Aids. After she left State employment, she continued pursuing her first love which was grant writing. She was a loyal advocate of low income housing and wrote grants for many developers of affordable housing. Jackie served with her father at, the Bethlehem Shrine, OWSJ, as Watchman of the Sheppard's twice and was honored to serve the order of the Eastern Star as Worthy Patron twice for Mountain #2. She was preceded in death by her parents Mildred, on April 21, 1997 and Johnny, on July 9th 1998. After a long and sometimes painful separation from her beloved parents she is now reunited with them. Jackie leaves behind many friends, relatives and loved ones and some very special memories. She will be remembered for her gentle and caring spirit, her love of animals, her sharp wit and her unwavering faith in her Lord and Savior, Jesus Christ. Special thanks to HCS Hospice and Dr. Richard Frame for their compassionate care of Jackie these past few months. A Salt Lake City funeral service will be at 2 p.m. with a viewing one hour before on Monday, December, 10th 2007 at Evans and Early Mortuary, 574 E. 100 S., after which Jackie will be returned to Kentucky for final interment.
To Plant Memorial Trees in memory, please visit our Sympathy Store.