East High School


Class Of 1970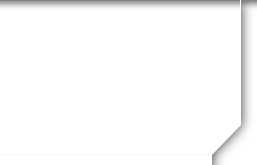 Then & Now Survey
We thought it would be interesting to find out a bit about how we were then and how we are now. So here is a little survey to get some answers. Let's get into life, the universe and everything. The survey is anonymous, so answer to your heart's content.
You must be a member to submit this survey. If you are a member please log in first. You can't submit this form until you've logged in.
1)
Did you have a career in mind as you left high school?




For career, think very broadly.
| | |
| --- | --- |
| 2) | Have you worked in the career you thought you would? |
3)
Have you worked in the career you studied for?




Same degree or training
4)
Have you changed "careers?"




Not counting early jobs
5)
Did you have dreams or aspirations for yourself when you left high school?



| | |
| --- | --- |
| | Wasn't really clear about what my dreams were |

| | |
| --- | --- |
| | No, I didn't have clearly identified dreams or aspirations at all |




This may be different from a career
| | |
| --- | --- |
| 6) | Have you fulfilled your dreams or aspirations? |
| | |
| --- | --- |
| 7) | What would you tell an East High graduate today about life in the real world? |
8)
What is your retirement timing?



| | |
| --- | --- |
| | When I can no longer work |
10)
Where would you most like to travel?




Your dream trip
11)
How do you vote?



| | |
| --- | --- |
| | Beyond description (Tea Party, etc.) |
| | |
| --- | --- |
| 12) | Is that how you would have voted in 1970? |
| | |
| --- | --- |
| 13) | Do you vote the way your parents voted? |
| | |
| --- | --- |
| 14) | Do your kids follow your politics? |
| | |
| --- | --- |
| 15) | Do you want to keep this web site going for the next reunion? |
| | |
| --- | --- |
| 16) | How many of your children and/or grandchildren have attended East High? |