East High School


Class Of 1970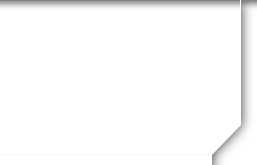 In Memory
Mary J. Brady (Bishop)
Mary Joy Brady Bishop
Mary died on November 5, 2018 in Salt Lake City. She had a quirky sense of humor and would have appreciated that she died on election day.
Mary was born February 19, 1952 in Salt Lake City, to Charles and Dorothy Hoggan Brady. She was the last of their five children. Being the youngest she felt she had to be louder than anybody else to be heard and that ability stood her well throughout her life.
Mary graduated from East High School where she was bitten by the acting bug. She performed for many years in amateur productions as well as professionally in plays and motion pictures. She made radio and television commercials, did narration for films and audible books. While it wasn't her only profession, acting was a part of who she was.
Mary met and married Larry Bishop in 1973 and they were happily married until his death in 2015. They had two daughters Leslie and Suzanne. She and Larry owned and operated a janitorial service for more than 20 years then moved on to restoring classic cars with their daughter Suzanne.
Mary became involved in politics through advocating for affordable health care. From there she worked with the Fair Boundaries of Utah as well as political campaigns. She was a member of the Women's Democratic Club and was a board member of Utah Stonewall Democrats. She ran for and was elected Salt Lake County Democratic Chair. She left that post in 2014 to run for County Recorder. It was in the last few weeks of that campaign that she was diagnosed with gall bladder cancer. She didn't let that stop her work or her involvement in politics. She continued to work on campaigns and drive her signature blue PT Cruiser with the teardrop trailer on the campaign trail. In politics she made many friends and found a mission to get people out to vote, preferably Democratic.
Mary loved to remodel houses, starting in their first home in Sandy, she and Larry finished their basement putting up drywall, painting, and everything in between. Every house they lived in they changed for the better. Both Mary and Larry loved the sense of satisfaction they had in a finished project. Even during this last year Mary painted the dining room between chemotherapy treatments. She wasn't going to let cancer stop her from living a full life.
After Larry's death Mary connected with Clark Phelps through Facebook. They had a special relationship that she cherished.
Mary enjoyed traveling whether it was visiting family, campaigning, or just vacationing. Her favorite place was Pacific Beach in San Diego. She and her family vacationed there as often as they could and she had plans to visit one last time to walk the beach but died before making the trip.
Mary was preceded in death by her husband, her parents, sister Margaret, and two grandchildren Elena and TJ Phillips. She is survived by her daughters, granddaughters Bridget and Eliza Phillips, brothers Russell, Ted and his wife Dora, sister Carol, niece Mary Margaret McKean, her husband Donnie and their children, nephew Charles Brady and his daughters.
At her request she was cremated. There will be a celebration of Mary's life at a later date. Details will be posted on Facebook. In lieu of flowers, please donate to Community Action Partnership of Utah or a charity close to your heart.