East High School


Class Of 1970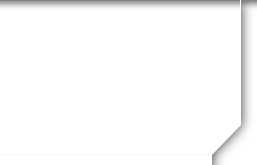 In Memory
Melvin Bringhurst
Melvin R. Bringhurst
Melvin R. Bringhurst, 49 passed away October 12, 2001.
He was born January 2, 1952 in Salt Lake City, Utah to Elaine B. Thomas and Ralph A. Bringhurst. He married Marie Martinez February 26, 1985.
Melvin loved to travel and to go fishing. He delighted in caring for his grandchildren. They were the light of his life and gave him great joy. He enjoyed his trips to Wendover with his wife, Marie.
Melvin is survived by his wife and daughter, Margaret Felicia Drabner (Robert) Granddaughters, Brittany, Nicole and grandson, Alex, mother, Elaine B. Thomas (John) father Ralph A. Bringhurst (Pat) two sisters, Judy Bromley (John) Deborah E. Wood (Paul) brother, Gerald A. Bringhurst (Karen).
Mel was a loving son, husband, father, and grandfather, a good friend to many. We will miss him dearly. Graveside service will be held 11 a.m., Monday October 15, 2001 at the Salt Lake City Cemetery.