East High School


Class Of 1970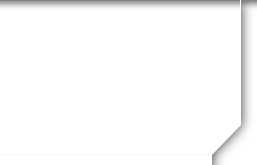 In Memory
Ann Burris (Berry)
Ann lived in Smithfield, Utah. She married Steve Berry and had a daughter, Julie Ann. She was a fine nurse. Suzie DeMar Stones found an obituary, thanks.
Ann Burris Berry
Herald Journal, The (Logan, UT) | 9 June 2001

SMITHFIELD, Utah - Ann Burris Berry, 49, died peacefully at her home on Thursday, June 7, 2001. She was born on Feb. 27, 1952 in Salt Lake City, to Wesley Theodore and Elizabeth Ann Scrowther Burris.

She grew up in Salt Lake City and attended Utah State University graduating with a bachelor's degree in nursing. She worked at Logan Regional Hospital for several years touching lives and endearing many friends. At the time of her death she resided in Smithfield.

She is survived by her supportive and loving husband, Stephen Berry and her "wonderful" daughter, Julie Ann Burris. She was preceded in death by her parents.

Funeral services will be held at noon Monday, June 11, 2001 at the Smithfield LDS First/Second Ward at 175 S. 100 West. Friends and family may call at the Nelson Funeral Home, 85 S. Main St. in Smithfield, from 6 to 8 p.m. on Sunday and from 10 to 11:30 a.m. on Monday at the church. Interment will be in the Smithfield City Cemetery.

In lieu of flowers, the family would appreciate donations to the Ann Burris Berry Memorial Fund at Wells Fargo Bank.