East High School


Class Of 1970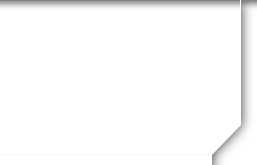 In Memory
Randy Hatch VIEW PROFILE
Free at last. Randy has shucked off his broken body and shuttered mind and is standing tall in Paradise! Randall Clinton Hatch, born October 15, 1951, died May 26, 2016 of late effects of radiation therapy. He died in his bed surrounded by loving family singing him home.
Randy had an idyllic childhood with parents, George Clinton Hatch and Wilda Gene Glasmann Hatch and siblings Michell Arnow, Diane Orr, Jeffrey (Peggy) Hatch, and Deepika Aventi (Carlos Ogsbury). Life was full of fly fishing, cut-throat Monopoly games, and marathon reading. He graduated from East High, where he was a state champion debater, and a state finalist Sterling Scholar. He studied piano, and accomplished his goal of reading every book in his Dad's extensive library.
Randy began his university studies at Stanford, majoring in piano performance. He found his testimony of Christ while in Basic Training for the National Guard. Afterwards, he served an LDS mission in Chile. Randy's mission taught him to love people who were different than he and to want to know their stories
He received his BA from the University of Utah, with Phi Kappa Phi and Phi Beta Kappa honors, then earned an MBA and Masters of Journalism from Columbia University. Randy married his high school sweetheart, Ann Darger, in the Salt Lake temple. He was always a proud Mormon Democrat.
Randy began his career at The Salt Lake Tribune before moving to the Ogden Standard Examiner where he was Managing Editor, and then Editor and Publisher. Randy faced life with a combination of a journalist's irreverence and a Christian's reverence. During his tenure, the Standard won many state and regional awards for excellence. Randy served as President of the Regional Associated Press group and of the Utah Society of Professional Journalism. He received the Distinguished Alumnus Award from the University of Utah Journalism Dept., and twice served on the Pulitzer Prize selection committee for journalism.
Randy was active in the Ogden community, sitting on the advisory boards of McKay Dee Hospital, the Ogden School District, and Union Station. He was a charter member of the board of the Eccles Dinosaur Park. Randy helped start the gifted and talented program in the Ogden School District and was its President for two terms. He was twice Presidents of the board of the Utah Natural History Museum. For many people, though, he was best known for always riding his bicycle around Ogden, regardless of the weather, at least 2 decades before bicycle commuting became fashionable.
In 1984, Randy was diagnosed with an inoperable and terminal brain tumor. Against all odds, he survived the cancer, but within ten years side-effects of the radiation therapy were becoming devastating. Randy spent the last 23 years of his life very disabled, but was patient and affectionate and maintained his quirky sense of humor until the end.
Randy is survived by his children: Sarah (Jacob) Pollard, George (Raiha Chase), William (Julia Parker), Spencer (Catheryn Barber), Robert, and Thomas. He also leaves behind his stalwart wife, Ann, nine precocious grandchildren, many precious in-laws, and loyal friend Lon Clayton.
Please don't send flowers to commemorate Randy's passing. Contributions to the Utah Museum of Natural History, the LDS Humanitarian Fund, or to his final expenses (https://www.youcaring.com/the-family-of-randy-hatch-577295) are appreciated instead.
Memorial services will be Saturday June 11th at 11:30 at Randy's ward; 2125 E. Evergreen Ave. Friends and family may call at the same location on Thursday June 9th from 6:00 to 7:30, and an hour before the funeral.
Click here to see Randy's last Profile entry.