East High School


Class Of 1970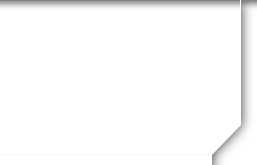 In Memory
Jordan Hughes
Jordan Matheson Hughes passed away on May 1st, 2019. A loving husband and father, Jordan's life was a beacon of Christ-like charity. He touched countless lives with his tender heart, leadership and quiet subtlety. Love and mercy prevailed during Jordan's life, which included these memorable achievements:
• A Colonel in the United States Army, including group commander of the 19th
Special Forces (40 years service)
• Four hundred (approximately) paratrooper jumps as a member of the 19th Special
Forces
• Deputy commanding officer at Special Forces command, North Carolina
• Many deployments across the globe
• Department of Defense position at the Pentagon
• A retired police officer, as a member of the Salt Lake City Police Department
(27 years)
• Eighteen years of temple service (Jordan River, Raleigh, North Carolina,
Washington D.C., Draper)
• A bachelor's degree from the University of Utah
• At the time of his death, Jordan was serving a full-time mission with his wife for The Church of Jesus Christ of Latter-day Saints in the Salt Lake City South Mission.
His legacy is a reminder of the healing power of Jesus Christ's atoning sacrifice and a gentle nudge to all of us to forgive and be forgiven. Jordan is survived by his wife, Victoria Hughes and their seven children, Kristyn, Kassandra and Jessica as well has his four children with Ann Hughes (deceased), Teresa, Matthew, Elizabeth and Tyler. The entire Hughes family mourns his passing together.
Viewings will be held at the Crescent View Stake Center, 11626 South 300 East Draper, Utah 84020, on Friday, May 10, 2019 from 6:00 p.m. – 8:00 p.m. and on Saturday, May 11, 2019 from 9:30 a.m. – 10:30 a.m. The funeral service will be held at the same location on Saturday, May 11th starting at 11:00 a.m. Graveside service will follow at approximately 12:30 p.m. at the Larkin Sunset Gardens Cemetery, 1950 East Dimple Dell Road (10600 South), Sandy, Utah 84092.