East High School


Class Of 1970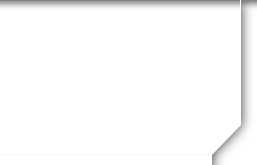 In Memory
John M. (Mike) Lelis VIEW PROFILE
John Lelis(1952 2015)
1952 ~ 2015
Our loving creative father, brother, uncle, John Micheal (Mike) Lelis passed away on March 9, 2015 in Salt Lake City, he was 63 years old. Mike was born March 1, 1952 in Salt Lake City to John Lelis and Jocelyn (Jo) Kirk Lelis? he was the oldest of four children. He spent his first five years in Bountiful, before the family moved to the Avenues neighborhood of Salt Lake City where he had many great friends and adventures. Exploring the outdoors brought him great enjoyment and he was an avid fisherman, loved motorcycles, boating and cars.
Mike attended East High School, the Ford Motor Company School, and the University of Utah in Salt Lake City. He worked as a machinist at Christiansen Diamond Products and in the family businesses: both at ATEX Inc., where he was president, and later at Lelis Transmissions. In addition to his formal training and career, Mike was an autodidact, and loved to learn new things and apply this knowledge. He loved taking things apart and putting them back together, and taught himself how to repair computers, guitars, amps, and was great with mechanical and electrical gadgets.
Mike was an excellent musician who loved to sing and play guitar. He played in bands from the age of 15 and could play records and figure out the chords to songs by ear. In the 80's he played in the Piranha Bros. with Mark Clements, Al Schindler, Dean Schindler, John Patterson and Walter McKinney a creative endeavor that brought him great fulfillment during those years. He was also an enthusiastic and passionate guitar teacher, and taught guitar to both of his children, his niece Julia, and many others over the years.
Mike is preceded in death by his parents. He is survived by his brother Craig (Joan) Lelis? his sister Kris (Bill) Braak? his brother Brian (Michelle) Lelis? his two children, Elizabeth (Prathap) Ramamurthy? Peter (Lauren) Lelis? and his two grandchildren: Alice and Lucy. Mike is also survived by six nieces and nephews: John (Joni) Lelis, James Lelis, Jennifer Braak, Sarah Lelis, Michael Braak and Julia Lelis.
Funeral services will be held at Wasatch Lawn Mortuary, 3401 South Highland Drive, on Thursday March 19, 2015 at 11:00 a.m. Friends and family may join us for a visitation one hour prior to the service at 10:00 A.M., as well as a visitation from 6:00 P.M. to 8:00 P.M. on Wednesday March 18, 2015. Friends and family please join us for an open house potluck barbecue at the Lakeside Pavilion in Sugarhouse Park on Friday March 20, 2015 from 5:00 P.M. to 9:00 P.M. to celebrate Mike's life with food and music.
The family would like to thank the staff at Spring Creek Healthcare Center, and the various hospitals where Mike spent time in the last year, for their work in taking care of him. Interment at the Wasatch Lawn Cemetery following the service.
Published in Salt Lake Tribune from Mar. 14 to Mar. 18, 2015
Click here to see John M. (Mike)'s last Profile entry.