East High School


Class Of 1970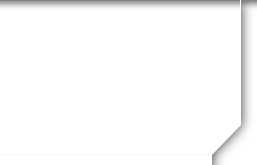 In Memory
Toni Richmond
She wrote her own obituary. Thanks to Dave Busath, who got this from her husband:
For Toni Winn Richmond Spriggs, deceased 2008:
HEY those better not be tears I see or sobs I hear. I have had such a wonderful life I don't regret any minute of it. Thank you everyone. I was born May 28, 1952 to Kenneth (Buddy) Richmond, and Cleah McKoween Richmond, the most adoring and loving parents in the world. On February 28, 1986 I married the love of my life, my soul mate, my best friend Russell Allan Spriggs. There could never be a more awesome, loving, understanding husband in the world. I love you so much, Russ. More than words can say. I have been blessed with the two most wonderful, challenging, and fun sons in the world. Kenneth (Rich) Richmond, and Russell (Rusty) Spriggs. I love you! I have one grandson, who I love and worship, but I didn't get to see or spend quite enough time with or getting to know. Carter, Grandma Toni will always always love you. Karen Gardner my best bud and confidant. What would I have ever done without you the last 30+ years? Keep E.P. and J.D. in line. Yvette my dear friend, thank you for the gift of your friendship, and most of all thank you for letting me be "Grammy" to my two very special Princess', Lauren and Tess, you'll never know how much I love all of you. Jolyn, Jill, Diane thanks for making work something more. Dr. Ellington to you most of all Thank you for the last 21+ years of my life you are truly a Saint. Thanks again everybody, see you on down the road. Please no flowers, no services, no tears. Cremation by my request. A celebration of Toni's life to be announced. Arrangements entrusted to Deseret Memorial Mortuary. Condolences may be sent to the family at www.memorialutah.com.