East High School


Class Of 1970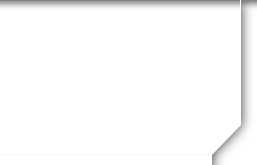 In Memory
Wanda Smith (Wood)
Wanda Sue Smith Wood 1951 - 2018
Early Life: Wanda was born September 19, 2018, in Salt Lake City, Utah, to Joseph Theron Smith and Neva Harper Smith. She was the fixh child of twelve children. She attended Salt Lake City schools, graduating from East High School.
Life's Work | Service | Interests: Wanda attended Church College of Hawaii, now known as Brigham Young UniveristyHawaii. She graduated in elementary education with a second degree in special education from BYU and later, received a master's degree from BYU. Wanda served a mission for The Church of Jesus Christ of Latter-day Saints in Colorado, taught school in Wyoming and then taught in Alpine School District. She began teaching elementary school students, then taught junior high school, where she stayed for the rest of her teaching career, retiring axer move than 30 years. She had a unique way of teaching children with learning disabilities and was an innovator ahead of her time. She always looked for ways to teach each child in the best possible way, making up new ways as she went along if something didn't work. She loved junor high because, as she put it, "You never get bored. No two days are the same." Wanda met her husband, Donald Lynn "Don" Wood, in an LDS singles ward; they married July 15, 1977. Don died December 20, 1997, leaving her with two young sons. Her children were her life and when they married she loved her daughters without reserve. She loved her children and grandchildren very much. She loved having them over to her home to "help her." She served as a Den Leader and worked in Scouting in her ward. She also served as a ward and stake camp director and camp cook for many years. At the time of her death, she was serving her 6th year as a family history missionary for the Church. Wanda Sue Smith Wood, one of the most kind and positive people you could ever meet, in spite of her many illnesses and physical pains she suwered over the last years of her life, passed away October 11, 2018, in Provo, Utah. She was 67.
Survived By: Her two sons, Jacob Wood and Eric Wood; her two daughters-in-law, Sarah and Mandy; seven grandchildren: Nicholas, Harper, Rachael, Charlotte, Alexa, Jaxon and Sadie; as well as nine siblings.
Service: The Church of Jesus Christ of Latter-day Saints Chapel Location: Sharon 1st Ward | Orem, Utah Arrangements: Walker Sanderson Funeral Home Interment: Orem City Cemetery Original Obituary Published By:
© Daily Herald | Provo, Utah | 14 October 2018 Bio compiled by: Annie Duckett Hundley