East High School


Class Of 1970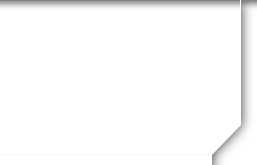 In Memory
Steven Ward
This note from the family of Steven Ward:
"I'd like to pass on the sad news that Steven Ward passed away on May 14, 2016 after a long battle with prostrate cancer."
Steven John Ward was born October 19, 1951 in Portland, Oregon, 14 minutes after his twin sister. As a child, his family lived in Eugene, Tualatin and Tigard, Oregon. In 1959 when he was 7 years old, his mother passed away and the family moved to Maui, Hawaii. After a year in paradise, the family moved back to the Mainland and eventually settled in Salt Lake C ity.
Steve graduated from the University of Utah with a degree in finance. He worked for EF hutton on Wall Street for a year and then managed a credit union in Honolulu, Hawaii before eventually accepting a job with the National Credit Union Administration as an examiner. He spent the rest of his career with the NCUA living in the Portland/Vancouver area.
Steve met Roslyn, his wife-to-be, at Portland Community College when he came to visit his sister in the interepreter training program. The dated for 7 years before marrying on 9-9-89, They didn't want to wait another 10 years for 9-9-99. Roslyn has said that she would not date anyone who wasn't a Christian. Steve took God into his heart and was baptized.
Steve and Roslyn were together 34 years. Steve is survived by his wife, Roslyn, two brothers and a sister, his stepmother, his aunt, a niece, a nephew, and many cousins.