East High School


Class Of 1970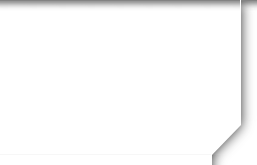 Karen Cook Velasti
Profile Updated:
July 20, 2010 | | |
| --- | --- |
| Residing In: | Patra Greece |
| | |
| --- | --- |
| Spouse/Partner: | Antonio Velasti |
| | |
| --- | --- |
| Occupation: | Area Manager for a publishing company |
| | |
| --- | --- |
| Children: | Elena, born 1974: Arianna, born 1979 |
Yes! Attending Reunion
Who was your favorite East High teacher? Why?
Teresa Hammond because she helped me to expand my horizons and because, when she asked us to bring in a favorite poem, she let me use the lyrics of a Laura Nyro song. Ms Richards - I was already a reader when I took her class but she helped me to be a better reader. Mr Bennett (why was he nicknamed Lefty Bennett?) because he asked us good questions which made us think. The graduate student who took over our Sociology class and helped me to see the workings of a community and how all of the components are interwoven.
School Story:
Our poor Russian teacher was such a victim of the boys in the class (no names). One time she was reading us a story and one-by-one the boys slipped into the walk-in supply closet. It took her a long time to realize that there were less and less students in the class. She had no class management skills whatsoever.
What would you do over since high school (on the lighter side)?
Not let my reserved nature and shyness get in the way of getting to know more people.
How have your priorities changed in the past 10 years?
My job has become too much of a priority, but I manage to usually strike a balance with the more important things in life like family and friends.
Who would you like to meet for lunch?
My sweet daughters, all 3 of my sisters, each one of my wonderful friends, any artist or writer and many people I haven't had the pleasure of meeting yet.
What is the most important thing you have learrned since 1970?
I can do more than I thought I could and am stronger than I thought I was.
What is a goal for the next 10 years
To keep on having new experiences and to remember to live each day. What beautiful photos! Thanks for sharing. Reading this about Randy, I can't help but think of how much I missed out of by not really knowing him. I'm so happy to have had the chance to speak to Ann recently though. What a wonderful person. I know she has the strength of character, tested by an abundance of challenges, and a serenity of faith, based on a depth of wisdom, which will give her the fortitude to not only deal with her loss but to also help her loved ones to do so. My thoughts, prayers and love to you and your family, Ann. Hope your upcoming 65 th year is awesome in Greece