East High School


Class Of 1970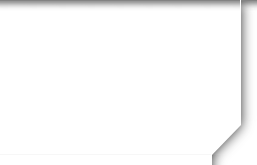 Dieter Wachtel
Profile Updated:
April 25, 2010 | | |
| --- | --- |
| Residing In: | draper, UT USA |
Yes! Attending Reunion
Who was your favorite East High teacher? Why?
Mrs hammond, she always stroked my head
School Story:
Comming down 8th south real fast crossing 13th east in my old 54 chev pickup and hit the dip so hard Joe Manning flew up in the air and barely landed back in pickup bed because the tail gate came open, right before one of our big basket ball games . I almost killed our basket ball star.
What was the most fun you had recently?
Restoring my galaxie 500 ford that has been on blocks on my front lawn for the past 5 years
What would you do over since high school (on the lighter side)?
Drink more beer
How have your priorities changed in the past 10 years?
Drink more beer
Who would you like to meet for lunch?
Any one who would pick up the check
What is the most important thing you have learrned since 1970?
Dont marry an illegal girl from mexico
What is a goal for the next 10 years
Drink more beer
Comments:
Well I didnt have the brains or money to go to college, so i found employmment at our local LDS thrift store, working in the as is dept cleaning bikes and lawn mowers. They tried to move me up to cashier position but I couldn't handle the math.
I found I was spending my entire pay check purchasing all the good deals at the store I finally had to resign in order to save money. I moved on to Walmart and got job as a greeter, but got fired because of my uncalled for body searchs.
I'm currently unemployed, but hope to land a paper route postion with our local newspaper.