East High School


Class Of 1970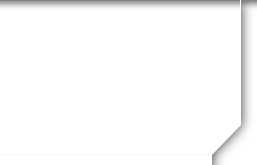 Tom Wood
Profile Updated:
August 9, 2021
| | |
| --- | --- |
| Residing In: | Sandy, UT USA |
| | |
| --- | --- |
| Children: | Noelle, born 1977; Amanda, born 1979; Melanie, born 1983 |
Who was your favorite East High teacher? Why?
I spent so much time over at Pete's or a little further up 13th East at the Pantry that I don't think I ever properly learned my teachers' names. That notwithstanding, Michael Croft was my favorite. He tailored his World History curriculum to work with my hobbies and talents. An example would be that he assigned me to research and report on the history of the Blues music in America complete with recorded examples and some demonstrations with my electric guitar. Even though I was a challenging student, he stuck with me and made education quite an adventure for me. I think he was pretty new when our class arrived at East.
School Story:
There were so many school stories I could almost write a book about them. Mark VanWagoner and I were close buddies and we were always on the lookout for little "events" or mischief we could perpetrate. I apologize to anyone who through no effort on their part became an unwitting victim in one of our high jinks. Several of our most enjoyable pranks occurred in the lunch room which was open most of the day for our flexible scheduling hunger pangs. Mrs Hansen was the school aide assigned to keep order in the lunch room. I think if she would have been rich enough she would have taken a contract out on Mark and my lives. One memorable food fight we had resulted in our being chased around the school by several school authorities. As we ran and hid in various places in the school our clothes began to dry out and become quite stiff from all the goo and junk we had thrown at each other. In our final hiding spot after several close calls at being caught, we were crouching low breathing hard. It occurred to me that Mark seemed to be laughing but had not said one word while we were eluding the angry school authorities. I looked over at him and, though out of breath, he was smiling. I knew I was in for it but didn't even try to escape. He had been carrying a wad of Red Hots in his mouth the whole time we had been running away. Just then he sprayed them out all over me making me look like a shotgun victim. Then through his laughter, he said "I won!" He indeed won the fight with that clever ruse.

There were so many memories of stomps, eating lunch out front, tripling the desert recipes in Cooking for Men class, even the day to day unremarkable activities were fun for me at East. I really loved my time there.
What was the most fun you had recently?
This last summer I staged a Summer Art Studio for Elementary age students. I did this in Nebo School District. I had a slew of art materials, a couple of Elementary Teachers, and volunteer parents to help with with two classes of 30 students each. It was a ball to see what the young students came up with. I taught them how to basically use the materials and then encouraged them to express themselves however they wanted. The parents loved it (what parent wouldn't love 3 hours every week day of supervised art activity for their kids? Each class lasted two weeks), the Elementary teachers had a ball, and I couldn't stop smiling. It was a lot of work, but the kids made tons of art work and memories this summer. Kid art is so immediate and pure. It was a great time for all of us.
What would you do over since high school (on the lighter side)?
My life has been full of wonder. I'm not rich, not well known, not yet cannonized; but I've pretty much been living my dream. I guess there is lots I could do over, but I'm not sure that I would do anything over, mainly for fear of changing what has been. Perhaps I would do more of a few things. I don't know... Life is good.
How have your priorities changed in the past 10 years?
My priorities have not changed so much as they have become more refined and thought out. They haven't had much of a change since the year after I graduated. In an accident that now seems more humorous than painful, I crushed my left pinkie finger in a giant donut glazing machine. I almost lost it, but there was a doctor that wanted to experiment with it and was able to save most of it. That event immediately took me out of the music scene. When I saw that musical performance was no longer an option, I turned to my other passion - visual art. Becoming an artist and making a living teaching art became the career priority and that has not changed since that event.
Who would you like to meet for lunch?
There are a lot of artists I would like to meet for lunch. Rembrandt, Jan VanEyck, Carivaggio, Gisleburtis, the list could go on and on. There are so many interesting people in the arts. I think I would have to have a banquet. If I had to limit it to one female and one male, the female would be Artemisia Gentileschi and the male would Marcel Duchamps. Artemisia was an Italian Baroque artist that faced many difficulties to become an artist, some so intense that you might say she barely survived them. She was also from a time that I find fascinating. Marcel Duchamps is more recent (he died in 1968) and is more difficult to catagorize. He took part in the Dada and Surrealist movements but was never limited to either. His art is challenging and in the end forces the viewer to take part in creating its meaning. At a point he quit the world of art and became a Grand Master chess player for France. I would love for him to talk to me about creativity and what art is (for him). I know, I know... this may sound pretty boring, but it would tickle me pink.
What is the most important thing you have learrned since 1970?
I'm not sure what would be the most important; but a significant point I've learned is that it doesn't matter what you choose to do in life as long as you do it well.

Another important point that has been a happy discovery for me is that I can have a crush on the same beautiful woman for 43 years and look forward to building the flame of that crush for many years to come. The heat and flame of that crush has only grown. I would not have predicted that in 1970.
What is a goal for the next 10 years
I would like to learn how not to itch. I would also like to work a lot more on my personal art work.

My mother taught me something that has always helped me in finding my way or in determining what path to take in life. She said, "Find something that you love and run after it." That has pretty much been my compass. For the next ten years I'll be running after my wife (which affords me one of my favorite views of her!), my children (and their children), my art, my religion, and finally my new career.

11/8/2019 The above was a few (a dozen or so) years ago. Now I am retired for real (tried it once in 2006 then went back). It seems that I am doing exactly what I aimed for before - chasing my wife and my art. Every day I can be found in my studio working at my art, chasing the star so to speak. Aside from studying the scriptures, that is my passion and it is how I give purpose to my days. In the next ten years I would like to stage a couple of exhibitions for my art. I would also (as I am currently doing) like to spend time with my beautiful wife and enjoy the wealth of an incredible marriage.
Comments:
I loved my time at East. I hope I didn't offend too many of my classmates by my lack of self-control or impish creativity. I'm sorry if I did. I am grateful for the friendship that everybody gave me and for the friends that I hung with. East was a great experience and our class was filled with great people, many who have left good impressions on me - some without even knowing it. I felt like I was held aloft by a super group of people. It means a lot to me to say I'm a part of the class that graduated from East High in 1970.

Recently (5/30/2018) I have retired. What an absolutely wonderful decision on my part. I now divide my time between my family, my art, and my church. I'm in constant contact with my entire family enjoying their milestones in life. Everyday I work on my art and live the creative life. My wife and I are serving a service mission at the Prison at the Point of the Mountain. That only occupies one day a week, so we're hoping for other opportunities to serve. I"m pretty much living my dream... still.
John was a constant source of energy in his youth. I was lucky enough to have shared several years of friendship with him during our rocky teenage years. John played drums in our rock and roll band called "The Other Side." He was a talented muscian switching from drums to keyboard in a wink as well as singing a strong background. We used to practice our band in his basement when his Mom was working or practicing the patience of Job with us while she was home. His next older sister swore we were from the devil, but her musical tastes were a bit different than John and the band's tastes. John was alway great fun and ready for adventure. He was very strong and wiry and there wasn't much he couldn't do, so it came as a shock to discover why he passed. I saw his name in the "In Memory" section and that was the first that I knew of his passing. I never read the Obits, I have been in the dark. I couldn't help but leave a remark about John as we passed many pleasant hours of friendship together as teenagers.