East High School


Class Of 1970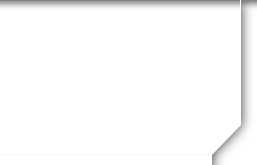 Alta Marie Belliston Greenlese
Profile Updated:
June 19, 2010
| | |
| --- | --- |
| Residing In: | Taylorsville, UT USA |
| | |
| --- | --- |
| Occupation: | Real Estate Broker, DayCare Provider, Seamstress |
Children:
I am the mother of four terriffic kids, 3 daughters and 1 son: Arlyn Marie, born 1973; Andrea Rose, More…

born 1975; Amber Dawn, born 1977; and Aaron Thane born 1979. All are married and going great with their lives.. They have given me 16 grandkids ages 9 months to 13 years old, 10 boys and 6 girls. All healthy and keeping Grandma going. All live in the area, except for one daughter who lives on a mini farm in Idaho with her husband and 6 children.
Yes! Attending Reunion
Who was your favorite East High teacher? Why?
I had many teachers who were great, but the one who stands out as the favorite, is Mrs. Stevens. I had her for Homeroom and for English my Senior year. I remember I was in this class with only myself and Joyce Lohner (Edwards). Most of the time we would be waiting outside her door for her , while she was out somewhere in the buiilding helping the TV crew with their projects. She would come rushing in, appoligizing, come up with some 'off the cuff' idea for us to write about, then leave us to our 'work' while she hurriedly finished up with a TV student. Many times she woluld show up, look at us and say: "I missed another one, didn't I!!??!?!? DARN IT!!" Joyce and I spent many a class time, sitting and talking. She is still my friend today.

One time Mrs Stevens had us write an essay about Time, without using the word in the essay. It was challenging, but that is about the only assignment I still remember from my whole school experience. Ah, the joys of flexible scheduling.
What was the most fun you had recently?
I spent the Memorial Day weekend in Little Sahara with my sister and our spouses riding ATVs on the sand dunes. We had loads of fun, enjoyed the beautiful blooming cacti and came home sunburned and pounds heavier. A great time!!!
What would you do over since high school (on the lighter side)?
I would have waited about two years before starting college and traveled Europe, instead of jumping into university studies and marriage.
How have your priorities changed in the past 10 years?
I am focused much more on the spirit of the law, instead of the letter of the law. I am slowing down and enjoying the moment, instead of 'having to get it done' and worrying about what others think of me. My family and grandkids take priority, I read more for pleasure and make sure I take some 'me time' everyday to stay balanced and sane.
Who would you like to meet for lunch?
I am sure there are many who would say they would like to have lunch with Jesus, a past president of the US. or a person from history, but I can think of two people I would most like to have lunch with that aren't necessisarily famous: The Late Marjorie Pay Hinckly and my grandmother.

Marjorie Pay Hinckly because of her stalwartness, devotion and her quick sense of humor. She had a way of looking at life that made you smile, enjoy the small moments and plunge through life with no fear. Her motherhood skills were subperb and her joy of life infectious.

My maternal grandmother I am named after and I resemble. I never met her as she died giving birth to my mother. I would love to sit down with her to get to know her thoughts, her dreams, her talents, and everything that was important to her.
Her picture hangs in my bedroom and my grandkids always ask when I had the picture taken. The smile on her face is close to the grin on the Mona Lisa. Some day, Grandma, I want to know what you were thinking that made you smile that way!!
What is the most important thing you have learrned since 1970?
It is important to decide what you believe, do what you can to get strong enough to follow those beliefs and then work the rest of your life with those beliefs as the groundwork building a strong, happy and prosperous life.
What is a goal for the next 10 years
Build the rest of my life so my children do not have to take care of me. I want to get healthy enough to run/walk a 5K, Cruise the Mediteranean, take a trip to Scottland and Ireland.