East High School


Class Of 1970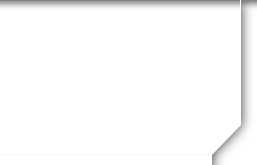 In Memory
Kathleen Chipman (Felt) VIEW PROFILE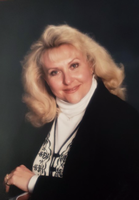 Kathleen Chipman Felt
September 11, 1952 – August 27, 2019
Kathleen Chipman Felt September 11, 1952 - August 27, 2019 "Miss Kathy" Our beloved Mother, Aunt and friend, Kathy Felt passed away at her home on August 27th, 2019 after a long and courageous battle with Multiple Sclerosis. Kathy was born on September 11, 1952 to Lester and Leone Chipman.
She spent the first few years of her life in Salt Lake City and then moved with her family to Seattle, Washington, where she lived from 1954 to 1965. Once moving back to Salt Lake City, she attended and graduated from East High School in 1970. Kathy attended the University of Utah for 2 years, where she joined a sorority. She began working for KTVX - Channel 4 news in 1973, where she met Robert Felt. They married in 1974, later divorced. Together they had 2 sons, Chad and Todd. She was a very loving Mother and was devoted to being involved in her sons' schools. She was involved in the PTA and volunteered for various school activities and events. Kathy was a very hard worker and held various jobs throughout her life. One of the positions she held was working for Salt Lake Community College where she helped people with disabilities, as well as served on several committees.
She had a love for children and had a unique way of connecting with them and had a wall in her home with many pictures and drawings that they made for her. Kathy loved to bake and was well known for her delicious brownies.
Kathy was a devout member of the Church of Jesus Christ of Latter-Day Saints and held many callings throughout her life. Some of her favorite callings were teaching the Sunbeams, and most recently was called to teach the young men and young women, which she thoroughly enjoyed and developed a very special bond with them. She was very well known throughout her neighborhood and became somewhat of a celebrity among the young men and women in her ward, as well as the missionaries. She enjoyed having the missionaries over and feeding them and was known to them as "Miss Kathy".
Kathy was truly one of a kind and found great joy in serving others and was saddened later in life when she was unable to serve in the capacity in which she loved. As many know, Kathy was highlighted in a video called "Lift". This video was a true testament to the amazing spirit that she maintained and how she inspired and touched the lives of many people from all over the world.
Kathy indeed had the gift of gab and had a wonderful sense of humor. She always seemed to find a smile even on her hardest days. She was truly one of a kind and an inspiration and will be sorely missed. Heaven has gained an Angel from here on earth. Mom, go spread your wings and dance. Kathy is survived by her sons, Chad and Todd, brother, Steve (Carolyn) Chipman, Sister, Rakell Chipman, as well as many nieces, nephews, aunts, uncles & cousins. She is preceded in death by her parents, and 2nd husband, Tom Harris.
Todd and Chad would like to thank all the wonderful men and women who have helped care for their Mom throughout the years. They would also like to extend a special thank you to Julia Klein at the U of U Neurosciences Center, as well as Janae, her Nurse and Genna, her Aide, for their care and compassion for their mom throughout the last several years of her life.
A viewing will be held on Thursday, September 5th, 2019 from 6b00 to 8b00 PM at Wasatch Lawn Memorial Park, 3401 S. Highland Drive, Salt Lake City, UT. Funeral Services will be held Friday, September 6th, 2019 at 11b00 at The Sandy, Utah Hillcrest Stake Center, 8485 S. 1000 East, Sandy, UT. A Viewing will be held 1 hour prior to services.
In lieu of flowers, please donate to the MS Society of Utah or your favorite charity of choice.
Click here to see Kathleen's last Profile entry.