East High School


Class Of 1970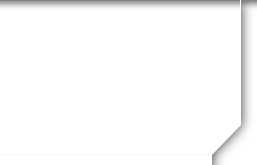 Regina Mettmann Kohutek
Profile Updated:
November 4, 2019 | | |
| --- | --- |
| Residing In: | Fountain, CO USA |
| | |
| --- | --- |
| Spouse/Partner: | Ray R. Kohutek/ DECEASED 2011 |
| | |
| --- | --- |
| Occupation: | currently retired |
Children:
Matthew, born 1973
Robert, Born 1976
Marla, Born 1978
Randal, Born 1982
Yes! Attending Reunion
Who was your favorite East High teacher? Why?
Herr Zarr- the German class teacher.
He was a riot. His mispronunciations were always a real hoot. My siblings and I remember him still.
School Story:
My future mother-in-law was the substitute teacher one day. Before class, some of the boys were talking about what a hard time they were planning for her. I was obviously upset by their plans. Robert Hansen came to the rescue. He asked them to forbear their bad behavior in my behalf. I have always remembered this kindness.
What was the most fun you had recently?
Mediterreanean cruise
What would you do over since high school (on the lighter side)?
Finish college before I got married, instead of going to college when I had a house full of children.
How have your priorities changed in the past 10 years?
I am faced early widowhood a decade ago. Nothing prepares you for the shock. Building a new life is hard work. It is so important to share, and to be kind. Stuff is just stuff, and becomes a burden. I am so much more grateful and observant than I once was.
Who would you like to meet for lunch?
Henry Kissenger
Dave Ramsey
Margaret Thatcher
David O. McKay
What is the most important thing you have learrned since 1970?
The only one I have power over is myself.
What is a goal for the next 10 years
Find joy in living as a widow
Even more travel
give service Hello Dee Silvers(Wilcox)! It was so nice to read your name for your BD on my cell phone today. I hope you are living the good life. I liked the list of all your grandkiddies. Wishing you a happy celebration and a wonderful year.
Hugs from your old friend,
ReGina Mettmann(Kohutek)
ReKohutek@Gmail.com Thank You, Jay Mower, for posting a link ti LIFT for Kathy Chipmam. It truly conveyed a spirit of love and service. Thank you for sharing. Regina Mettmann Kohutek Hello Dee, happened to look at the East website, Thought of who I remembered from High school, since I don't remember seeing many after graduation. Diane Rodman attended my wedding reception. Alta Belliston was the realtor who sold my deceased in laws house. After 45 years I still remember your good sense of humor, your curly hair and how smart you are. Hopefully, life has been good to you. Thanks for the memories. Regina Mettmann Kohutek