East High School


Class Of 1970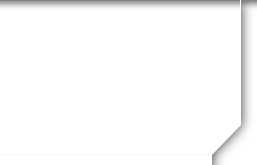 John B Hewlett
Profile Updated:
December 29, 2014
| | |
| --- | --- |
| Residing In: | Sandy, UT USA |
| | |
| --- | --- |
| Occupation: | Evolution nutraceuticals |
Children:
Jason Hewlett 1978
Heather Cullimore 1980
Jared Hewlett 1983
Joshua Hewlett 1984
Haylee More…

Hewlett 1987
Yes! Attending Reunion
Who was your favorite East High teacher? Why?
Coach Ted Weight has probably had the greatest influence on my life of any EAST High teachers. He was the only coach who believed that we were capable of being a successful basketball team in 1970. He had coached us to an undefeated JV season the year before, and always treated us with respect and fairness, despite some descriptive language from time to time. When we won the title in the HUNTSMAN CENTER the senior players on the team carried Coach Weight around the floor, while the juniors carried Coach Milne. Coach Weight on several occasions since, has said it was the highlight of his coaching career to be honored by our team like that.
School Story:
I'm not sure what is wanted as the story, but I can say that East High and the experiences there were an amazing highlight of my life. I reflect often on the three amazing years I was there.

I had grown up in an EAST HIGH family from birth. My older brother and sisters had attended, been officers, madrigal members, pep club, and of course my hero, my older brother was killed in a tragic accident his senior year with his best friend Fleming Christensen who many feel was the finest football prospect to ever play for the school.

I loved EAST HIGH and the wonderful friends and students that attended there. I am grateful for the diversity I experienced there, with socioeconomic differences, religious, and ethnic backgrounds. I am sure that the diversified minority didn't feel the same way at times, in a predominantly upper middle class, white, Mormon community, but I learned a great deal from my classmates of different backgrounds and beliefs.

I have only the fondest memories of the people, the faculty, and the many great experiences I was able to have. I have loved the reunions and look forward to this one after ten years. I am saddened by those who chose not to attend, and those who have left this existence who were a great part of my experience there. I am anxious to see many dear friends from the past, and share the joy of life, and memories from a GOLDEN ERA that is not duplicatable in our current world.

how fortunate we have been to have shared this experience, and learned so many things from it. I COULD WRITE A BOOK ABOUT MY EXPERIENCES















What was the most fun you had recently?
Went to French Polynesia for a two week cruise. Beautiful water, scenery, and people. Jet skied around island of Bora Bora for an afternoon, was quite the tour of one of the most beautiful places in the world.
What would you do over since high school (on the lighter side)?
Spend more time with Mrs Giver in the library instead of all that free time with flexible scheduling.
How have your priorities changed in the past 10 years?
13 grandchildren under 12 has had quite an impact. They really are a joy. I still enjoy sports, but am writing books, creating information more than golf and Jazz, Utah, and BYU games
Who would you like to meet for lunch?
Any of the great people I enjoyed and spent time with at East, it was a great time of life. I'd really like to have one more time with Drew, Howard, or Ann Palmer, I miss them, and look forward to the eternities.
What is the most important thing you have learrned since 1970?
Unconditional love, and moving from places of judgement or prejudice in any way. I always loved people, and felt I was non judgmental, but had a few lessons to learn. I'm also grateful that I enjoyed the whole experience in high school, and how precious relationships and accepting everyone with their differences, and backgrounds was then, and how much we learn about that as we grow older.
What is a goal for the next 10 years
To educate the world about the miracle of Nitric Oxide, and the influence it can have on human health, and well being. I intend to create the greatest nutritional breakthrough in cardiovascular and periodontal health ever in the process.
Comments:
I want to have a 45 yr get together. Anyone interested let me know.