East High School


Class Of 1970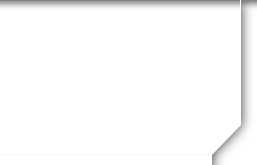 Kelly B Jarvis
Profile Updated:
April 23, 2010 | | |
| --- | --- |
| Residing In: | Heber, UT USA |
| | |
| --- | --- |
| Occupation: | chiropractic physician |
Children:
1.Kasey age 34, (grad in Industrial transportation and industrial design) now senior running and basketball More…shoe designer Nike, Beaverton, OR. married to Andrea Whitaker from Midway, UT. they have
Four children
2. Elizabeth, age 32, senior analyst, CPA at L3 communications, Salt Lake City.
3. Katherine, age 31, (grad in interdisciplinary studies) married to Coby Hauser, mgr of the Orem Clinic, (masters in hospital admin) have three daughters
4. Charles, age 28, (working on degree in electronic engineering) married to Angeline Brown (grad in recreation therapy), works for Web audio--audiovisual, security, and commercial network installations
5. Alison, age 27, (grad in Industrial design) married to Daniel Carlile (grad in business), analyst at NuSkin--they have two children.
6. Rosalee, age 25 (Registered Nurse) married to Marshall Lowry (grad in audiovisual) freelances in Salt Lake and Utah counties. they have two children
Yes! Attending Reunion
Who was your favorite East High teacher? Why?
Orla Bell-There was a woman with no pretenses.
She was capable, fastidious, demanding, and knew how to reward productivity. She taught mathematics.
School Story:
Living just a block and a half from East High, I have too many stories, but in 1968 in my sophomore year, Melba Guiver, school librarian kicked me out of the library for good because she thought I had written the name of `The Shadow' on the inside cover of hundreds of library books. She had concluded from her own handwriting analysis tht my handwriting matched that of the writing in the books. Since we had study halls and proximity to U of U library, I never challenged her decision, but simply thought she was nuts. I had not written in the books, nor did I know who had. So for basically three years, I was banned from the library. Otherwise, she stood firm to her ban for the three years, and I used study halls and other libraries in the city. However, five days after graduation, our neighbor across the street asked me if I could mow her lawn (like I used to as a younger person) because she was having a high society tea party at her home and needed her lawn and gardens manicured (like I used to do in junior high school. Her name was Mrs. McGarry). I was on my way to Twin Falls Idaho to take flying lessons, but I consented to do the job. When I finished the tea party was just starting and I rang the doorbell to get a check from Mrs. McGarry. But Melva Guiver answered the front door and I thought she was going to faint. She asked me what I wanted and I told her I lived across the street and I had just manicured Mrs. McGarry's lawn and garden and was looking for a check. She went and notified Mrs. McGarry who told me that Melva, one of her best friends was shocked that I had been Mrs. McGarry's gardener over the years and wanted to know more about me. I took the check and went home to pack for Idaho. The next day after I left for Twin Falls, Miss Guiver knocked on my door and told my parents a terrible mistake had occurred. She told them that I had been banned from the libary for three years because she thought my handwriting had matched that of someone who had written `The Shadow' on the inside jacket of hundreds of books. My parents invited her in and told her I had never told them I had been banned from the library. Miss Guiver continued to tell them that my appearance at the McGarry front door prompted her to ask questions and inquire about my credentials. She learned from Mrs. McGarry that I had been an honor roll student and that my family was more or less exemplary. This prompted Miss Guiver to re-evaluate and she spent the day after the tea party in the East High library re-evaluating her charges and she discovered that many new books continued to be written in long after I had been banned. She must have accused the wrong person. My parents accepted her apology, but now needed to call me in Twin Falls and find out what it was all about. I told them that I just thought Melva was unstable and didn't think much of her ban as she was always shooing kids out of the library for many minor infractions so I never told them about the ban' which was the source of much laughter and corny jokes about our librarian.

In fact, when East High burned two years later and part of the library was destroyed, classmates of mine were known to say, that after the fire the librarian changed her name to Melba Toast.
What was the most fun you had recently?
We returned three weeks ago from an LDS Church Mission in Argentina where I served as a youth.
Ruth and I served in the Mendoza Mission.
What would you do over since high school (on the lighter side)?
Nothing, once for everything is enough!
How have your priorities changed in the past 10 years?
Less concerned about image, more concerned about friends.
Who would you like to meet for lunch?
Though he is now deceased, I would like to have lunch with Principal Richards as I had been his newspaper boy from age 11-13. I would want to review with him his career as principal of one of Utah's most notable and ecclectic high school.
What is the most important thing you have learrned since 1970?
I have come to absorb what Helen Keller said, "Life is either a great adventure or absolutely nothing at all."
What is a goal for the next 10 years
Influence my grandchildren for good
Comments:
We have lived in Heber Valley for 31 years.
We recently returned from South America, serving in the Mendoza Argentina Mission.

I can remember when my mother, an East High grad, had her 40th class reunion at the Homestead Resort in Midway shortly after we moved to Heber Valley (1981). I was recruited to help her and her friends put on part of the program by setting up audiovisual equipment in the room reserved for the reunion. We arrived a little late and the class reunion had already started. We couldn't find the room where the reunion was and when I pointed out that the only one it could be was the Garden Room, she said, "No there is a senior citizens group meeting, there." Well, that was actually her group!!!!!

We entered and gradually she started recognizing members of her class. I think it will be the same for us. Beneath the gray or white hair will be a `semblance of a person we went to high school with!!!!!!! It may take awhile for us to realize who the person is. It may take an hour in some cases!!!!