East High School


Class Of 1970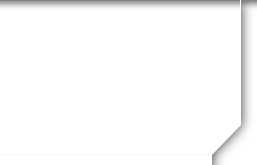 Marc Boswell
Profile Updated:
June 20, 2020
| | |
| --- | --- |
| Residing In: | Fresno, CA USA |
| | |
| --- | --- |
| Occupation: | Environmetal Scientist/Professor |
Children:
Three kids, daughter, (attend my East High graduation, and I've returned the favor for her 3 times) More…

2 Sons. Six grand children (5 boys, 1 princess).
Yes! Attending Reunion
Who was your favorite East High teacher? Why?
I would like to acknowledge the Principal, Mr. Richardson for his unflagging encouragement for me to avoid the riggers of a pursuit of higher education and get a job at the gas station (the guy that said I wasn't smart enough to make it in college and should try to get into the plumbers union).

Well, after five college degrees (AA, BS, MS, MPH, PhD) and two professional licenses, maybe he miss-judged a bit. Kids are hugely malleable and blossom in their own time.... His academic discouragement was actually a bit of a motivator and provided me with an abject lesson for how not to deal with poor performing students in my classes.
School Story:
Paul Hunsaker and Kerry Binggli found a little market next to Hamilton Elementary that would sell us beer. We bought many a six-pack there. Paul wanted some smokes one night, the old man sold us the beer but wanted ID for the cigs, as we were all 18...that ended both the smokes and beer.

Loved to have breakfast at Pete's with best buddies Paul and Kerry. Dragging state in my girlfriend's Vett (soon to be wife). Most memories don't include actual school time, I missed all or part of 80 days my senior year. Did some skiing, lot's of cruising....

We found an interesting bar downtown .. The Twilight that would serve us late on Saturday and Sunday nights. We discovered it was a gay bar, but thought wtf, they served us cold beer...

May have been the only father graduating with my wife and baby daughter in attendance.
What was the most fun you had recently?
Every fricken' day is so full and fun I often laugh out loud. I love my family, all my kids and grand kids. We have such a good time together, whether Sunday dinner, bike ride, movies, baseball, quads on the beach or what ever... I'm a lucky SOB and know it.

Just got back from three weeks of traveling the Amazon, back packing in Peru and site seeing. really fun times...
What would you do over since high school (on the lighter side)?
I think I might go to high school. Being a poor student in high school made college a bit of a struggle. By the time I learned to be an effective reader and how to study I was completing graduate school! Also,
although it worked out ok for me, (kept me out of the draft and that nasty little police action in southeast Asia) I definitely would not get married at 17 again... but it worked out OK
How have your priorities changed in the past 10 years?
My life is constantly changing and I'm loving the ride. I don't plan much any more I just open to possibilities and learning opportunities. Follow your heart.
Who would you like to meet for lunch?
I'd love to have lunch with my mom. To let her know that in most respects my live turned out OK. That I (surprisingly to all) achieved a measure of personal, academic, professional and financial success.

In a chaotic and at times violent childhood world, my mother was a rare oasis of reassurance and humanity.
What is the most important thing you have learrned since 1970?
In life and business, just showing up accounts for about 90% of success ...the other 10% is not screwing up too much more than your peers.
What is a goal for the next 10 years
Keep living and loving live for the next 10 years and beyond. Continue to travel the world and have great experiences...life is just sweet!
Comments:
I am rather disheartened to see all the classmates that have passed. In fact most of them were Jr. high and high school friends. Jeff Barnett, Val Brown, Vance Goo were good friends at the time, and several others were acquaintances I liked and recall with fondness.

I left SLC for California very soon after graduation and have rarely been back. I lost touch with my best friends of the time Paul Hunsaker and Kerry Binggeli (would love to find out where they are and what's up with them). Outside of them I'm not sure I would know anyone at the reunion.