East High School


Class Of 1970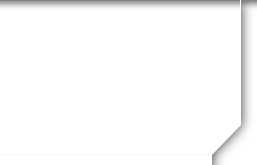 Debralee Carver Remington
Profile Updated:
August 10, 2020 | | |
| --- | --- |
| Residing In: | West Valley City, UT |
| | |
| --- | --- |
| Spouse/Partner: | Dennis Remington - passed away July 16, 2020 |
| | |
| --- | --- |
| Occupation: | Retired APRN/Psychotherapist |
Children:
Denys (stepdaughter) 1971; Dava (stepdaaughter) 1973; Jeff (son) 1974; Danny
(stepson) 1975; More… Joshua (son) 1977; Mindy
(daughter) 1979; DaNae (stepdaughter) 1979; 29 grandchildren; 3 great-grand-children have safely arrived (3 girls - Bentley, Grace and Hazel and 1 boy Jude) Feeling very blessed with our posterity.
Yes! Attending Reunion
Who was your favorite East High teacher? Why?
Miss Hammond - Sophomore Enghlish tied with Mr.
Kendall -Chemitry. Miss Hammond was over- the -top! "Learn those dangling participles". The only thing I have dangling these days are my slip and what few brain cells I have left! Mr. Kendall instilled in me a love for the sciences which helped me Clep out when I entered the "U" and to get my Degrees in Nursing from Westminister College and an APRN (Master's Degree) in Psychiatic/Psychosocial Nursing from the University of Utah. The dangling participles? I guess I coudn't have written countless and countless papers without them. Thanks, Miss Hammond!
School Story:
Speaking of Mr. Kendall's chemistry class (and Mr.
Bennett - huh?). I was taking the stairs to his class, two at a time, because I was going to be late (still a chronic condition) and in a mini-skirt -the importance of this will become apparent to the story momentarily - when I caught the toe of my shoe on the the rim of the molding of the top stair of the last set of stairs. I did not fall but rather
gained momentum and barrelled headlong into the wall at the foot of the stairs breaking my ankle.
Well, remember the miniskirt? One, I was not supposed to be wearing it (I kept 2 in my locker that I changed into at school without my mother's knowledge) and two, it became a problem as two of my friends attempted to help me up to the office to call said mother about my fall. We would climb a stair,stop to pull my skirt down below my
unmentionables, climb, pull, climb, pull ... You get the picture. it took us 20 minutes to get to the
cafeteria and to the elevator to get to the office.
Oh, but the best was yet to come. Remember I said I kept the miniskirts in the locker, hidden from my mother. Well, they carried me out of the school on a stretcher, because my ankle was the size of a baseball, and there I was in my glory, in said skirt,,for my mother to see. She was more upset about the blakety-blank (I'm stll a good Mormon girl) skirt than my poor ankle. Six weeks after getting the cast off I broke my left arm and had to have a cast on it the whole summer.
This is where Mr. Bennet enters the story (thought I forgot about him didn't ya?). He wrote in my year book "Without all your injuries I believe you could be a very outstanding student." Didn't do so bad actually that year- a B+ student but didn't get my one dream to try out for Pep Clup (casts not functional or practical).
What was the most fun you had recently?
Becoming a great grandparent for the first time. Now have 4 great- grand
children: Bentley, Jude and Grace and and Hazel.
What would you do over since high school (on the lighter side)?
Pick the winning lottery numbers (Not from Malad)!
Go to Medical School
Eat more chocolate
Make more friends and be less shy
Break less bones
Sing in the Mo Tab Choir
Own a Wedding Planning business
Own a Bentley
Lose 100 lbs
How have your priorities changed in the past 10 years?
I have more respect for family and friends and their emotional needs. I believe that nothing matters more than love of family, love of country and love of God. We are nothing without these things. I never say goodbye to my husband, children or grandchildren without telling them I love them because I don't know if it will be the last time I see them and my heart would break if we last saw each other on angry or sad terms. -Addendum: Now more than ever since Dennis died om 7/16/2020.
Who would you like to meet for lunch?
God. I have a few questions about family members who have passed on. My grandson's heart condition, my husband's health conditions and why sometimes I feel I need a little more faith in my life.
What is the most important thing you have learrned since 1970?
That even though given what I said about the questions I would like to ask God at lunch - life is good. I wouldn't give up all the experiences I've had over the past 40 years for wealth, fame or
fortune. As Erma Bombeck said "If life is a bowl of
cherries, what am I doing in the pits?" I'm sure many of you have experienced much more trials than I have and learned much more than I and I am just grateful for my life as it is.
What is a goal for the next 10 years
To be breathing first! To have good health and have my family around me and to go to Scotland.
(I didn't read the part about being alive at the bottom but trust me it is definitely better than the alternative!)
New goal: I have been accepted into a Doctoral program at Grand Canyon University in Forensic Psychology! Why you say at my age? Because I can!!!Seriously though because it's an area I'm very interested and I'm bored and feel like I'm stagnating in my "elder" years. I'm a caregiver for my husband who has Parkinson's and mild dementia and I need something for my own sanity. Graduate school the answer? Who knows? but I'm willing to the plunge.
Comments:
Married. Three kids. Cleaned house alot. Got nursing degree in 1983. Divorced in 1984. Met Dennis at a tri-regional fireside, where I sang a solo and saw an old friend (and former Leopard -
class of '69) who introduced me to him (unimpressed). She called the next day and asked if she could give him my phone number. I said sure, why not. She called later that night, said we needed to have lunch the next day (very myterious). She showed up with flowers and a letter and 2 tapes from Dennis. He told I made him feel sad when he looked into my eyes. He called me that night. We talked for 4 hours and agreed to have lunch the next day. He was in his Army uniform, told me he was a widower, reached across the table took my hand and asked me if I had thought about increasing the size of my family?
We talked that night into the wee hours of the morning and agreed to go to the Temple that night. I called my friend Sandra (Borgstrom) and
told her if he asked me to marry him I was giong to say yes (we met Sunday, this was Thursday).
In the Jordna River Temple Celestial room he asked me "To be his friend and walk through eternity with him". I said yes and we married 7 days later.
A total of 13 days from first meeting to "I do". we have been married 25 years this year (March 9). 33 years now
Since then I have cleaned my house a lot more. Became mother to 4 more children (15, 11, 9 and 5 at the time), got my Master's degree in 1989 worked in several hospitals in the valley. My last two jobs were at a residental treatment center for boys ages 8-16 who were sexually abused and abusers themselves as a counselor and a the "U" in the Department of Psychiatry running the DDMR Clinic for the develomentally disabled and mentally retarded who were dually diagnosed with dd and mr issues and mental health issues. I also had a private practice as a psychotherapist. I retired in 1994. I stay home now caring for my husband who has PTSD and diabetes drom the Vietnam War and my grandchildren. My life is full!