East High School


Class Of 1970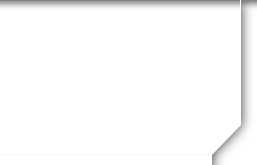 Jeanne Decker Griffiths
Profile Updated:
July 1, 2010
| | |
| --- | --- |
| Residing In: | Bangkok, AP USA |
| | |
| --- | --- |
| Spouse/Partner: | Robert Griffiths |
Children:
After being told we could not have children, we fooled the doctors. I gave birth to three awesome kids More…in three different countries, on three different continents.

Stephen (age 25) was born in Bogota Colombia with the only English speaking doctor in town determined to put me under the knife. That's what they all do there. Fortunately I avoided the C-section.

Andrea (age 23) was born in a Chinese maternity hospital in Kaohsiung Taiwan. Like everyone else, I delivered in street clothes and was introduced to my doctor in the delivery room. My Chinese was put to good use since I was the only foreigner there.

Chelsea (age 21) was born in the Washington DC area. Finally, a doctor I could trust… or so I thought. Despite being in the States, it was my worst birthing experience. No one at the hospital believed me that I was having a baby. The Doctor never showed up, but got paid in full, while the nurse delivered the baby.
What was the most fun you had recently?
We recently had a great trip to Egypt, Uganda and Dubai. You noticed the unusual travel itinerary? The destinations were determined by where we had friends to stay with so we could save on hotel costs! (BTW, Dubai feels like a combination of Disneyland and Las Vegas. Too much Gulf money can do that.)
What would you do over since high school (on the lighter side)?
Sorry I don't have time to answer all the questions. See comments below.
Comments:
We are moving again and I don't have a lot of time to get everything done. After 25 years of moving every three years with the Foreign Service you would think I would be better at this. The anti-Government Red Shirt demonstrations didn't help. They took over our neighborhood for two months before they burned it down. We were forced to move out of our house a number of times. I ought to count up all the different hotel rooms we stayed in.

I am also helping long distance with my daughter's wedding plans. It is only because of her wedding that I will be in the States. So lucky me, I will be able to attend the H.S. reunion. We will then return to Bangkok, pack out and move to DC for eight months. I will try to forget my Thai and study Chinese again, as I go thru all our earthly belongings. We need to reduce the weight before putting it back in storage and heading off to our next assignment of Shanghai China. This posting will make a total of ten years in China. Aside from the obvious drawbacks of moving a lot, it's been a great way to see the world. I would gladly do it all over again.

I am looking forward to seeing all of you.
I hope you had a great new year and that this birthday brings much joy with family and friends.
Posted on: Jan 16, 2015 at 2:33 AM